, le produit obtianed Certification ISO9001 : 2000 et sont largement utilisés
panne de z c froid profileuse
Panne de 80-300 C FX formant la machine, matériel de construction
Structure et caractéristiques :
canal de latte métallique formant la machine
* Écran tactile Main-machine interface pour une utilisation facile
* Matériel automatique, système d'alimentation
* La machine peut être utilisée pour différents types de goujon et de la voie ferrée
* Système de contrôle électrique automatique faire ang efficacité, sécurité de la production
* Arbre plein et rouleaux de haute qualité rendre la machine fonctionne en douceur et supportables
* Faible bruit et bas de perdre, économiseur d'énergie et environnement
Description du produit

2. paramètres techniques :
canal de latte métallique formant la machine
| | |
| --- | --- |
| Equipment operation | Automatically |
| Voltage | 380V,50/60Hz or at buyer's request |
| Thickness of material sheet | 0.3----1.5mm(normally) |
| Width of material sheet | As drawing |
| Control system | By PLC |
| Cutting method | Hydraulic cutting |
| Material of roller station | Gcr12 with hard treatment |
| Formed width | As drawing |
| Working speed | 20m/min |
| Length of finished product | set in computer, machine will cut automatically |
| Transmission type | chain |
A.Decoiler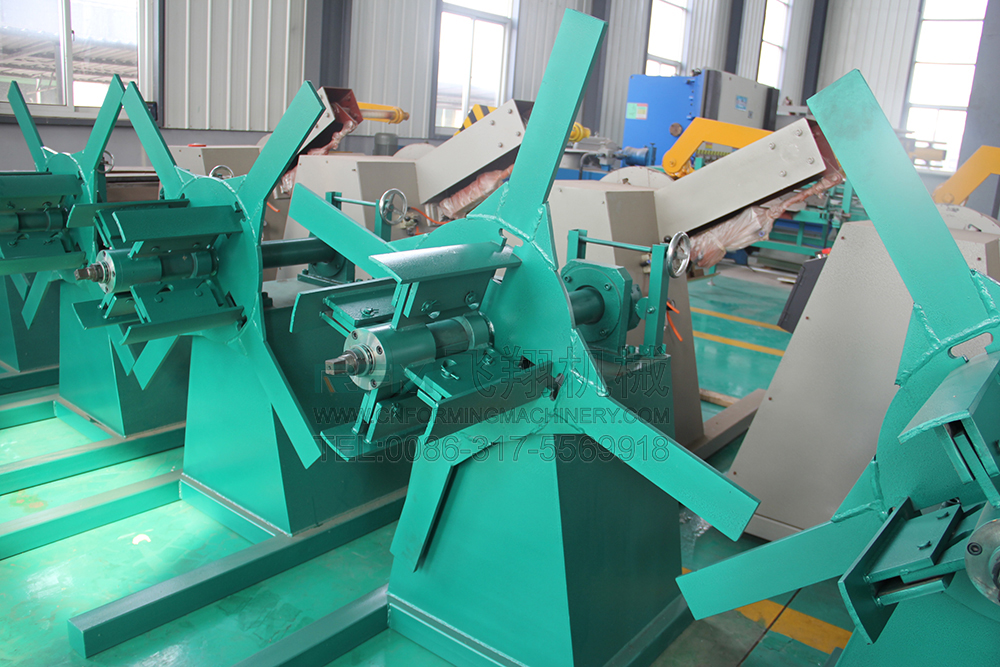 Couvercle formant la machine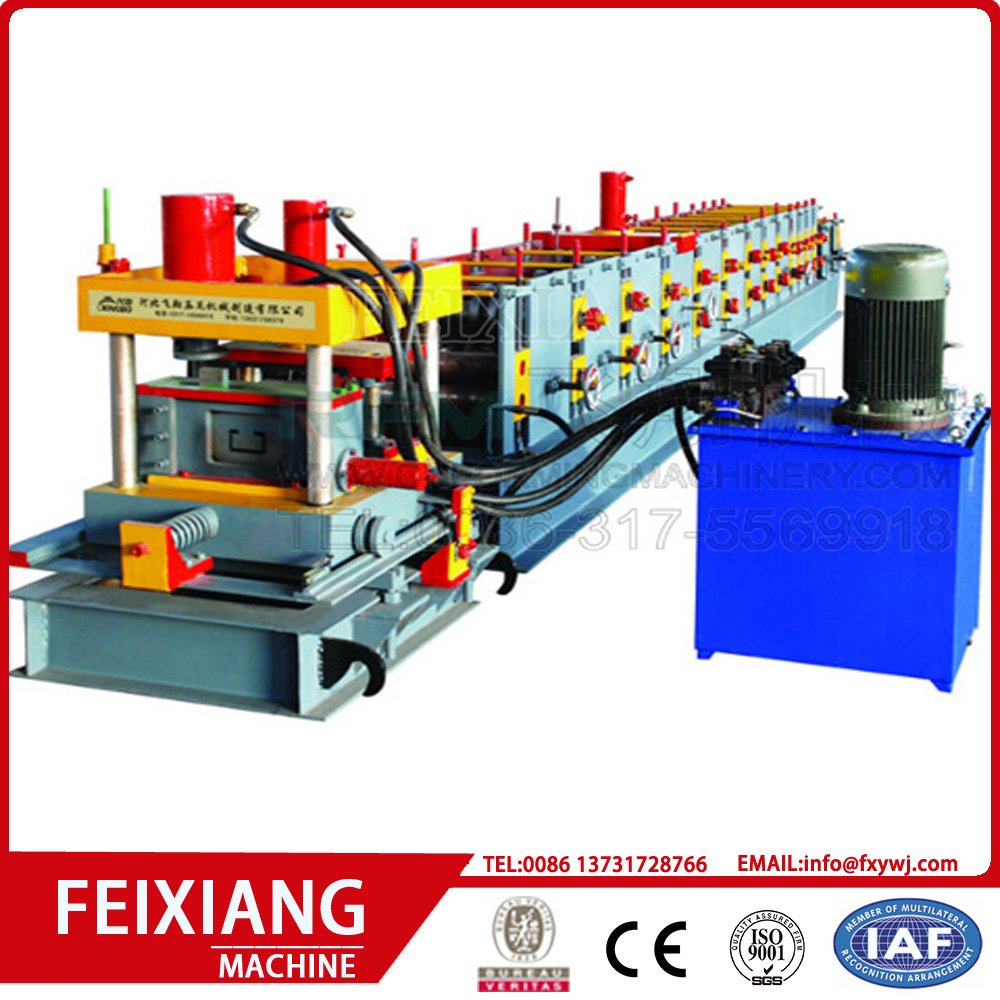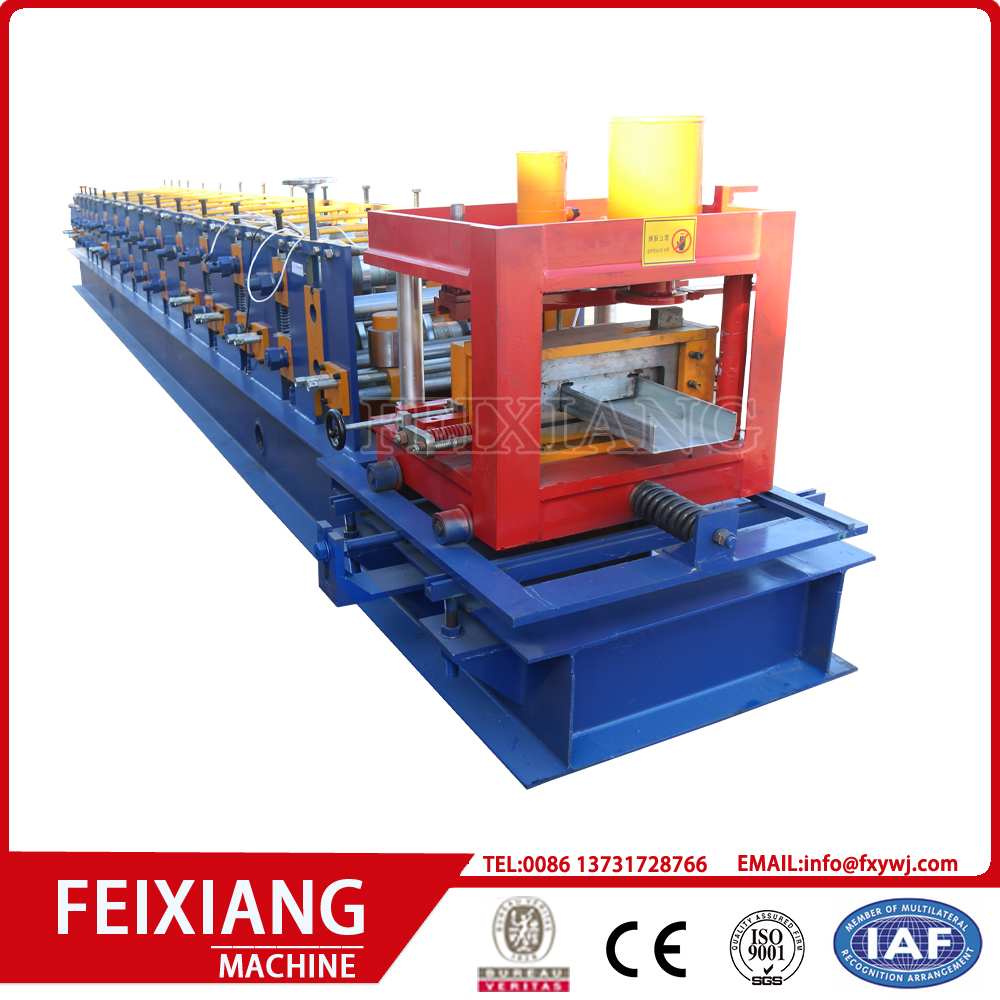 Coffret C.PLC
Informations sur la compagnie
Hebei Feixiang :
a. deux décennies professionnel froid acier formant le fabricant d'équipements
b. une société avec deux usine, environ 30000 mètres carrés, plus de 100 employés
c. national GB/T, CE, les certificats ISO9001 : 2008
d. relation d'affaires construit avec des clients de plus de 65 pays et territoires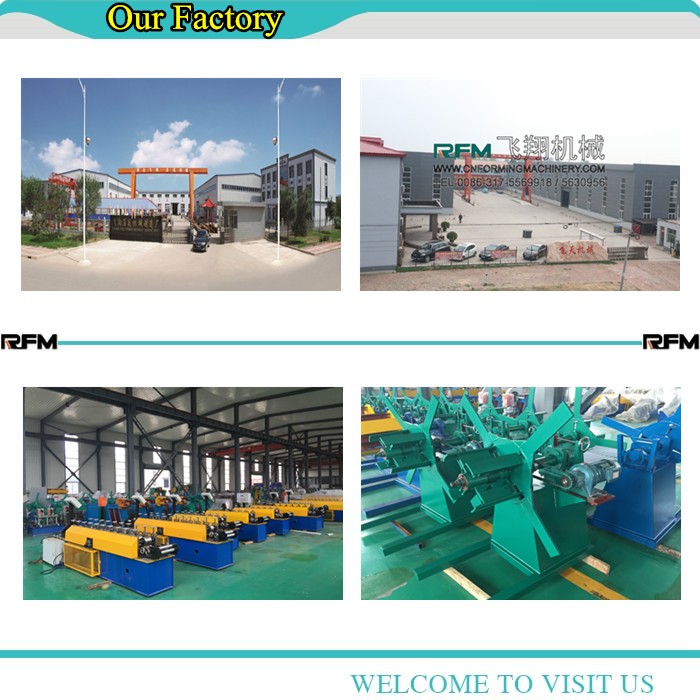 Certificats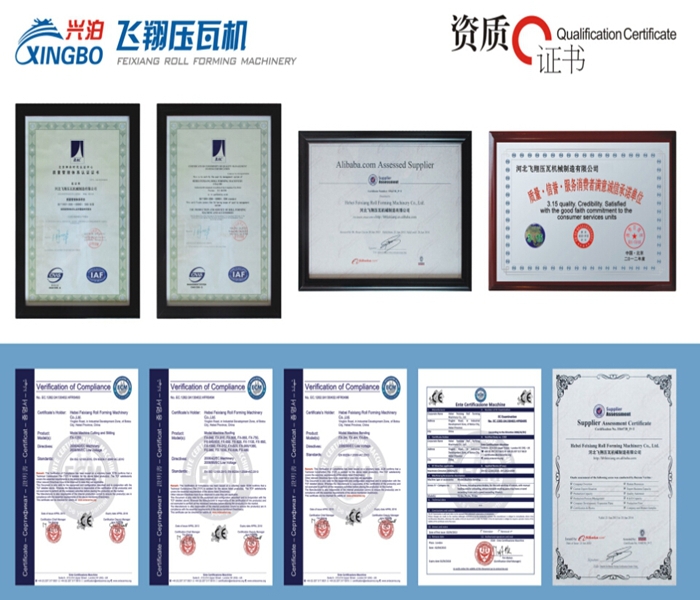 Pourquoi choisir FEIXIANG ?
canal de latte métallique formant la machine
* Nous fournissons tout l'appui technique, tels que des ingénieurs, des dessins et manuel d'instruction.
* Nous envoyer un ou plusieurs ingénieurs à client pour installer et régler toutes les machines
Fournir des service de formule guide et achat de matières premières de base.
* Nous pourrions fournir un projet clé en main pour vous.
* Nous avons bonne réputation de nos clients tant au pays qu'à l'étranger.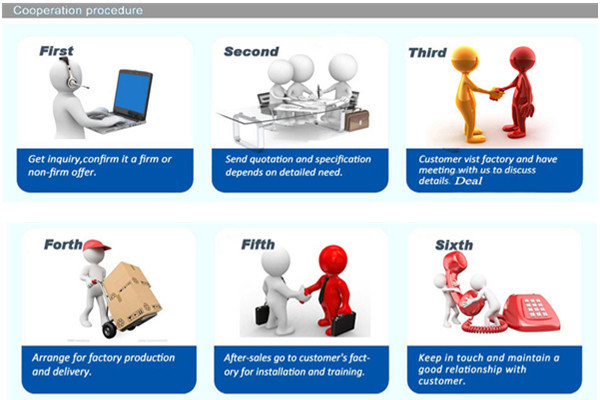 Informations de contact
Merci beaucoup pour votre temps, Bienvenue à contacter Feixiang, nous sommes avec vous dans les 24 heures.
Nous voulons connaître les informations suivantes.
(1), quel est le profil exact que vous voulez produire ?
(2), quel type de matériel vous allez utiliser, tels que l'acier ou l'aluminium, bobine max poids, épaisseur ?
(3), quel genre de dérouleuse et gerbeur électrique dont vous avez besoin ?
Contact de pls nous comme dessous d'informaiton, espoir peut coopérer, il remercie avance
Contact :
Vicky Hu
Skype:Feixiang.Vicky
Les machines
Machine à couche double toit tuile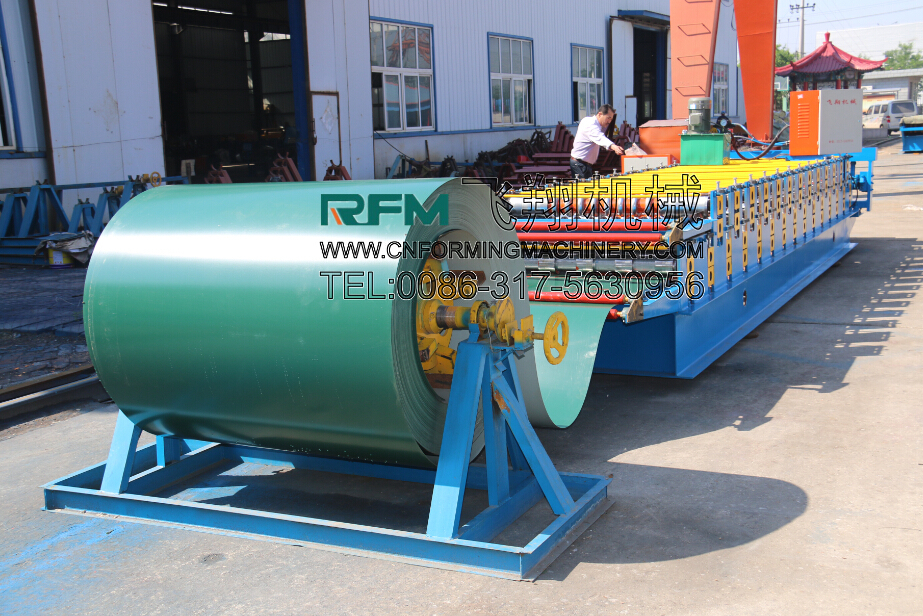 Machine à refendre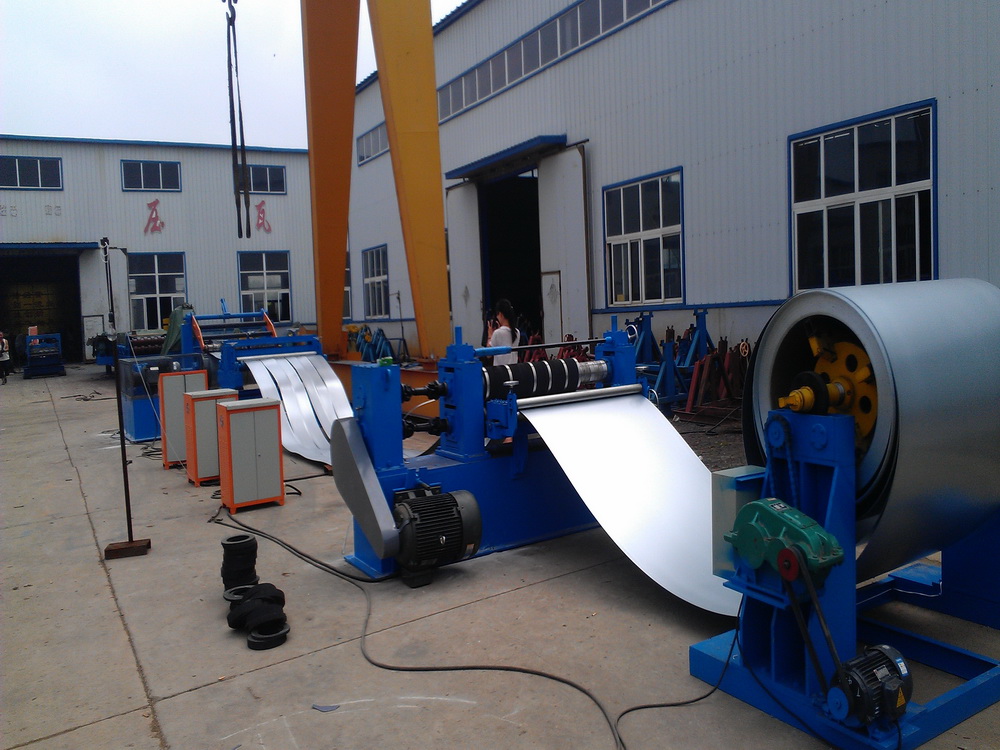 Groupes de Produits : Rouleau de quille formant des machines de plafond